After so many years of driving without a real source of music, I have taken the plunge. Today's post gets us grounded in my efforts to get musical sounds going.
Early Experiment
good ol' Dark Star
Recall a few years ago, I was given an old 1980's car stereo (See
A Sound You Hear That Lingers In Your Ear
). Since the bus is so old, an original radio probably would have been an AM radio with a single speaker in the dashboard pointing up at the wind screen. Even with the original engine and interior, hearing that radio would have been difficult. Adding the bigger, louder diesel engine makes more white noise. Hopeful, I took that 1980's stereo, and wired it into a power source. I ran speaker-wires to a pair of 5-1/4" speakers on the floor. This sort of worked. We could not get the music loud enough to hear without distortion. Without more evidence, we could not be sure if it was a radio power output issue, a weak speaker issue or a speaker-placement issue. The least expensive option was moving the speakers around, so we tried plopping them on the dashboard, one on each end near the A-pillars. This helped some, since it moved the speakers closer to our ears, but it was not really that much louder and having speakers just sitting on the dash is pretty precarious. So, I pulled the radio, wires and the speakers (the speakers are in Oliver, the MGB, now). Boo and I returned to using a little puck speaker which didn't really deliver much sound. So, ultimately, we drove for probably a year without any music at all. Honestly, we like to just talk about stuff anyway, so the drive to Chinook Fest (See
Chinook Fest 2017 - Road Report
), for example, was great, even though we had no music and had to wear masks from the forest-fire smoke.
Sound Bar Experiment
After driving Oliver around, and enjoying a drive completely surrounded with sound, I started thinking about how to bring music to Hapy again. As I spun up ideas, C suggested that I simply get a sound bar and put it on that little shelf I built a few years ago (See
Sunshade to Shelf
). That little shelf gets a ton of use. When we drive, our phones, and glasses go there. I have a couple surgical masks up there in case of forest fire smoke. We keep the cords for charging our phones there. When we camp, we use that aluminum lip for clipping the front privacy / sunshade. Super handy. It has about 2-1/2 inches of height, so putting even basic tweeters up there would be difficult. Arguably, I could install speakers into the shelf so they point down (and I still might do that), but I wanted to try something less destructive first. C's sound-bar idea sounded like a great one. He recommended getting one from Goodwill, and I would have done that if I knew I could get one that (a) worked and (b) had all of its related cords. So, I bought one of
these
at AZN instead. For $35US, it was a viable experiment, and if the experiment was a bust the speaker could be used on our back deck.
We found that we could not drive enough source volume into the sound bar through the 3.5mm wire/plug input. We used an old MP3 player and then an iPhone that way. Max volume still wasn't loud enough, but there was no distortion. When we used blue-tooth, though, it was totally loud enough to hear. In fact, it was in this arrangement that we drove home from Eugene after JRAD (See
JRAD - Eugene Road Report
). We used the speaker for lot-sounds at 4Peaks as well. If the sound enveloped us more, I would have stopped right there. After Oliver, I was spoiled and wanted music at least as full as GratefulEd has in Belle.
Plan for Surround Sound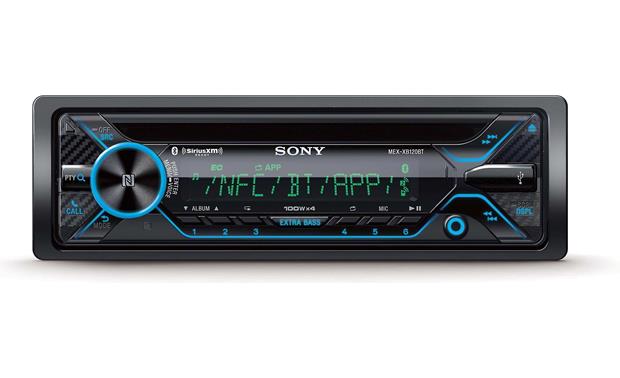 I spent some time looking around to see how others solved for music in their bus, including GratefulEd. He put his fronts into his doors but I did not
want
to go into the door cards. My original cards were cut for speakers and the vapor barrier (plastic film) wasn't managed properly, causing the speakers and the cards to eventually fail. My kick panels failed a long time ago, but with a plan to install new ones, they present an opportunity for speaker placement. I could put a pair of 5-1/4" speakers as high in the kick panel as I can manage. Until I acquire kick-panels, though, I will need to be creative.
Remember the speaker spot in the dash that faces upwards? I believe I can fit a pair of small (3-1/2") speakers in there, but I think I'm going to hold off on that for this first round. I would like to see how the basic 4-speaker system works first.
For the rear speakers, I was at a loss. The real estate anywhere around the bed is basically consumed. Boo and I need all of that low space for ourselves. The head-space is open and unimpeded, perfect for when you sit up or when you are going to bed. I don't want a speaker there. So, we get out of the box for the definition of "rear".... I got a pair of 6x9 speaker boxes and loaded them with speakers. This will force the wiring for the speakers to be a little more free than your more typical install. While driving, the speakers will sit under the middle-row / lot couch or on top of our camping stuff. I could use velcro to hold them in place; I'll let the driving experiments drive to that, if needed. Once we're parked, the speakers will have enough wire to move up to the pop-top or outside the bus.
Thump Thump Thump
One of the things that I thought about when I did the stereo in Oliver was the portability of the custom speaker box and amplifier. So, part of the plan for Hapy will include speaker wiring for a possible sub-woofer as well as thought around how to run the speaker wires at the head unit so I could swap the amplifier in without having to re-wire everything. This meant that the head unit needed to have greater output capability than the unit I put in Oliver, since it will probably, most often, be running without the amplifier and sub. I surmise that simply because moving the amp and speaker box will take effort, and sometimes that little extra thing is just one thing too many. So, for a head unit, I got another Sony (
MEX-XB120BT
, this time) which puts out 45W per channel. It also has 5V outputs for an amp, which aligns with the amp-outs from Oliver's head unit (Sony
MEX-M70BT
). This should support the portability I was aiming for while supporting some solid sound when I do not have an amp.
With a pile of parts (front speakers, rear speakers, 6x9 speaker boxes, a head unit and a big spool of 14ga speaker wire, I felt ready to start. As with any interesting post, this got long, so I'll stop here and pick it up next time.
Thanks, as always for following along--